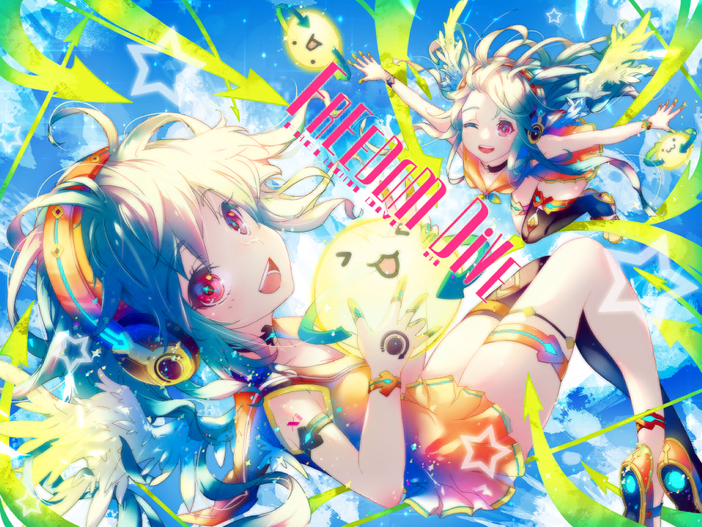 Difficulty
Level
Max Combo
Easy
7
522
Hard
15
1111
Special
17
2022
Length
2:26
BPM
222.22
This song appears in Cytus Selection II Package.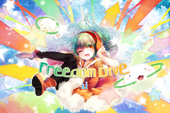 The actual name of this song is "FREEDOM DiVE↓".
This is the second song in the game to have a level 17 Special difficulty, the first being Noel.
This song first appeared in BMS, but it can also be found in the music games Cytus, CHUNITHM, SOUND VOLTEX IV HEAVENLY HAVEN, MAIMAI MILK PLUS (tpz Overcute Remix version), and 太鼓の達人.
The full version can be found here.

There is a re-arranged version of this song called "Glorious Crown" also made by xi, it appears in MAIMAI PINK, the arcade rhythm game made by SEGA.

This song has the fastest BPM in VOEZ.

The total amount of notes in Easy and Special difficulties is a reference to the BPM of the song (522 and 2022).
The total amount of notes in Hard difficulty is a reference to the FPM of the song (1111) in Cytus.

The song's Cycon (Cytus Icon) makes an appearance in the cover art.
The girl in the picture is named Kurante(くらんて), which means "Current" in English.

However, If the name is pronounced reversely, it sounds like Ten raku(てんらく), which means falling.

Downward arrows formed by slide notes appear in all difficulties.
The Hard difficulty chart is based on the original chart in Cytus, while the Special difficulty chart is based on the hidden chart in Cytus.
This song's Hard difficulty is of three Hard difficulties with more than 1000 notes (the others are NO NIGHT MORE SOUL! and The Longest Night), and is the only Special difficulty chart with more than 2000 notes.
This is the only song where the BPM is a decimal.